Who is PBS Market?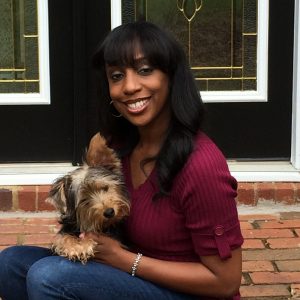 Hi, my name is Shawn Jones and I am the founder of PBS Market.  PBS stands for "Projects By Shawn" and PBS Market is my Internet Marketing sector which was founded in January 2016. We are located in Duluth, GA right outside of Atlanta.
I was born in Atlanta, GA and I have lived here all of my life. I am the mother of a 26-year-old son and a 10-year-old daughter (… their ages as of May 2018).  Yes, I know that is quite an age gap.  In my free time, I like to learn new technologies, travel and spend time with my blended family where I have an awesome fiance and 3 equally awesome teenagers.
An Entrepreneur From The Start
Very early in life, I knew I had the heart of an entrepreneur.  My mom loves to tell the story of how in my elementary school days I received an Easter Basket as a gift.  Instead of eating the candy, I decided to take it to school to sell it.  My mom nurtured my business mind and help me start my first business.  I was officially an entrepreneur!
My Credentials
As I grew up I realized that I was also a techie!  I was fascinated by all types of gadgets and how to make them work. I went to Southern Polytechnic State University in Marietta, GA and majored in Electrical Engineering.  While attending college I also worked a co-op job as a technical writer where I realized that although I was technical I had a knack for writing  (although I am a horrible speller. Spell check is a lifesaver). While studying Electrical Engineering I quickly learned that it is a very broad field of study and I would need to specialize.  As I approached the end of my college career I decided to specialize in computer programming.  I later obtained my MBA with a focus in Project Management to enhance both my business and technical skill set.
In my professional career, I have worked in both corporate America as well as owned my own Web Site Design and Web Hosting business.  I have worked extensively in website design, database administration, and all stages of the software development lifecycle.  To find out more, feel free to take a look at my Linked In Profile.
What I Can Do For You
My goal is to give you to tools and information you need to become your own boss.  I break down Internet Marketing strategies that seem complicated into actionable steps that allow you to work from home.  Once you've decided on your focus area of Internet Marketing, I teach you strategies to grow your business and increase sales.
Are you interested in making a full-time income from home?  These posts can help you get started…
Internet Marketing – Getting Started
How to Start an Online Business