How to Start a Blog Free Email Course
Have you been thinking about starting a blog?  Then you are in exactly the right place.  I've created a free email course to walk you step by step through the process of creating your blog on WordPress and getting your first post published on the internet.
If you are looking for ways to work from home, make extra money with a side hustle, or start a home business blogging is an excellent choice.  Blogging is hard work, however, there are multiple bloggers making a full-time income from their blogs.
This course will give you the foundation you need to start a profitable blog that will allow you to have a passive income source.  I will show you exactly how to create a blog that appears on the internet using your personal domain name.
Making Technical Processes Simple
I have 10+ years experience as a technical writer and I have a background in web development and software development.  I have spent the major part of my career documenting technical processes and communicating technical ideas to a non-technical audience.  In this course, I will walk you through the technical steps of creating your blog in a format that is beginner friendly and very easy to follow.
Note: This page contains affiliate links, which means that if you buy something using one of the links below, I may earn a commission.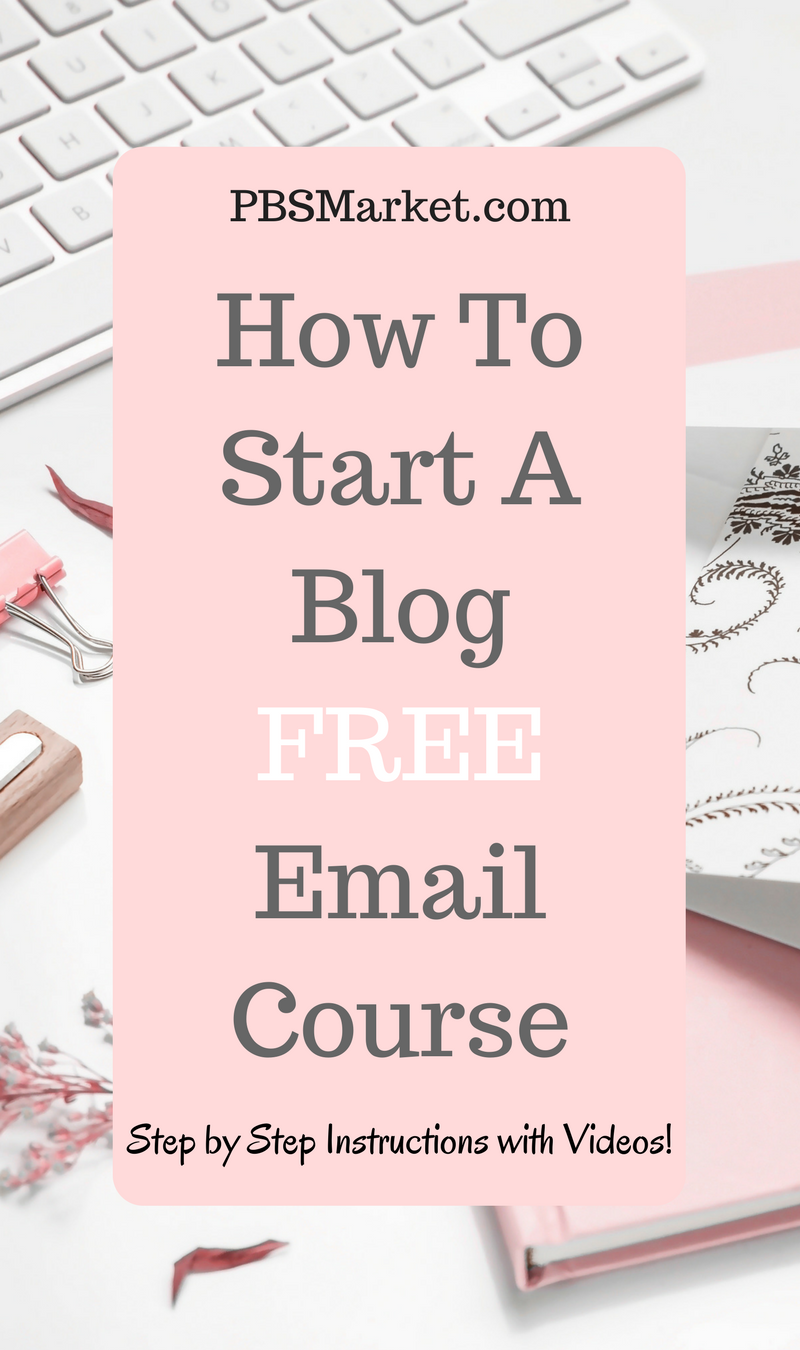 Each day you will receive an email that will guide you to a lesson that teaches a topic and gives you activities to complete.  Each activity gives step by step instructions that are easy to follow.
The best thing about this free email course is that I'm here to support you.  If you get stuck on any step I give you ways to contact me and I'll help you directly.  This course also includes access to a private Facebook group.  There you can get help and support from other bloggers currently in the course or who have finished the course.
After you have completed the course I will give you the resources you need to tackle more advanced topics like how to grow your traffic, how to make money blogging, and how to create your email list.
My goal is to give you all the tools you need to make a successful blog.
Course Outline
Here is a quick outline of the course:
Day 1:  How to Choose Your Blog Topic
Day 2:  How to Choose Your Blog Name & Domain Name
Day 3:  How to Create Your Blog
Day 4:  How to Configure Your Blog
Day 5: How to Write & Publish Your First Blog Post
To get started, enter your email in the form below.  You'll be immediately enrolled and you will receive your first email introducing the course.  Be sure to check your email junk or spam folder if you do not see an email from Shawn Jones (PBS Market) – [email protected]
It's a good idea to add me as a contact.  This will ensure that none of the emails from this course get lost in your email's spam system.
ADD_THIS_TEXT
I look forward to working with you on your blogging journey!