Finding affiliate products to sell might sound like a complicated task.  Fortunately, there are great marketplaces designed specifically for joining product creators with affiliates.
Where to Find Affiliate Products to Sell…
Affiliate products are products (or services) that you are allowed to sell and receive a commission.  Affiliate marketing is the fastest way to begin selling products or services online and making money because you to do not have to take the time to create your own product.
In this blog post, I'm going to tell you the best places to find affiliate products to sell in any niche.
Let's get started…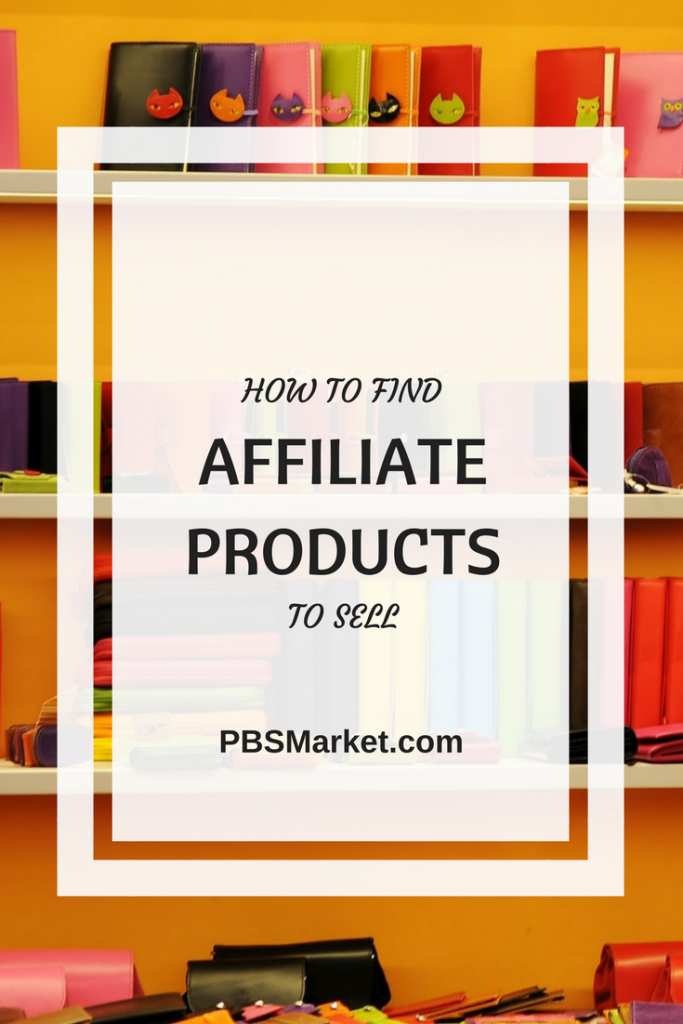 Note: This page contains affiliate links, which means that if you buy something using one of the links below, I may earn a commission.
Warrior Plus
Warrior Plus is a marketplace that provides products to help you with your online business.  You can search by vendor or keyword to find just the products that you need.  They also have an affiliate program that allows you to sell the products that are available on their site.  As a Warrior Plus affiliate, you can earn great commissions promoting the products listed on the site.  Warrior Plus pays out via PayPal and Stripe.
Here is a current list of Warrior Plus offers that I am promoting.
Click Here to visit Warrior Plus
Clickbank
Clickbank houses over 6 million unique products in a wide range of categories.  Product creators utilize Clickbank to sell their products.  With ClickBank, you select digital products and offers to promote as an affiliate. They have an online marketplace that contains tens of thousands of products that you can choose from.   Clickbank allows you to find offers that will profitably appeal to your audience.  Clickbank pays out weekly and utilizes various payment options including check, direct deposit, wire transfer, and payoneer.
Amazon
The Amazon Associates program is a great option if you would like to sell physical products.  Amazon Associates are provided with tools to sell products sold on Amazon.com.  When a product is purchased, Amazon will pay the Associate a referral fee.  Amazon Associates can earn up to 10% referral fees on the products that they promote.
ClickBetter
ClickBetter contains some of the newest and best converting products from a huge selection of hand-picked niches.  The ClickBetter Marketplace allows you to browse through hundreds of the hottest top converting products available online.  As a ClickBetter affiliate, you can promote as many products as you like.  ClickBetter pays out weekly and boasts on its affiliates making up to 80% commissions.
Click Here to visit ClickBetter
SiteGround
SiteGround is my recommended web hosting company and they also have an excellent affiliate program.  They offer $50 per web hosting customer you refer.  The more customers you refer to SiteGround, the higher the commissions you can receive. SiteGround offers a user-friendly affiliate dashboard that allows you to create custom affiliate links and track your commissions.  Use the link below to sign up for the SiteGround affiliate program.  Be sure to get your WordPress web hosting while you're there for just $3.95.
Click Here to visit SiteGround.
Note:  Once on the SiteGround website click on the "Affiliates" tab on the main menu.
Related Post:  How to Start a WordPress Blog | Tutorial
Ultimate Bundles
Ultimate Bundles has mastered the art of putting together "bundles" of ebooks, courses, and other digital media relating to popular topics.  They have done the needed research to assemble bundles on the most popular topics and goals that people want to hear about.  Each of these bundles is packed with tons of teaching materials. Some example bundles include:
Every bundle is an incredible value and is available for a steep discount of 90-95% off.  As an Ultimate Bundles affiliate, you'll earn a 40% commission from any bundle that you sell.  You also get the added perk of being able to purchase bundles for yourself at a super discounted rate.
Click Here to become an Ultimate Bundles Affiliate.
In summary, there are multiple places to find affiliate products to sell.  The sources that I have named above are just a few that I have used.  I also recommend using Google or Pinterest and doing searches that will allow you to find unique products that will meet the needs of your customers, readers, or email list.
If you have used any other great sources to find affiliate products to sell, please list them in the comments.
Thanks for reading!  I would love to hear your thoughts.  Leave a Comment and tell me what you think. 🙂
Like, Share, Tweet, & Pin this Post…