Can you make money blogging?  The answer is Yes!  Blogging is one of the most straightforward ways of making money online.  The best part about blogging is anyone can do it.  Blogging simply requires a passion for a particular topic and the proper platform (blog site) to post your ideas.  You can blog on any subject you desire… the possibilities are endless.
Now that you know that you can make money blogging, the real question is… How?  In this post, I'm going to tell you how to start planning your blog and how to make money writing about your passions.
Here's how it's done…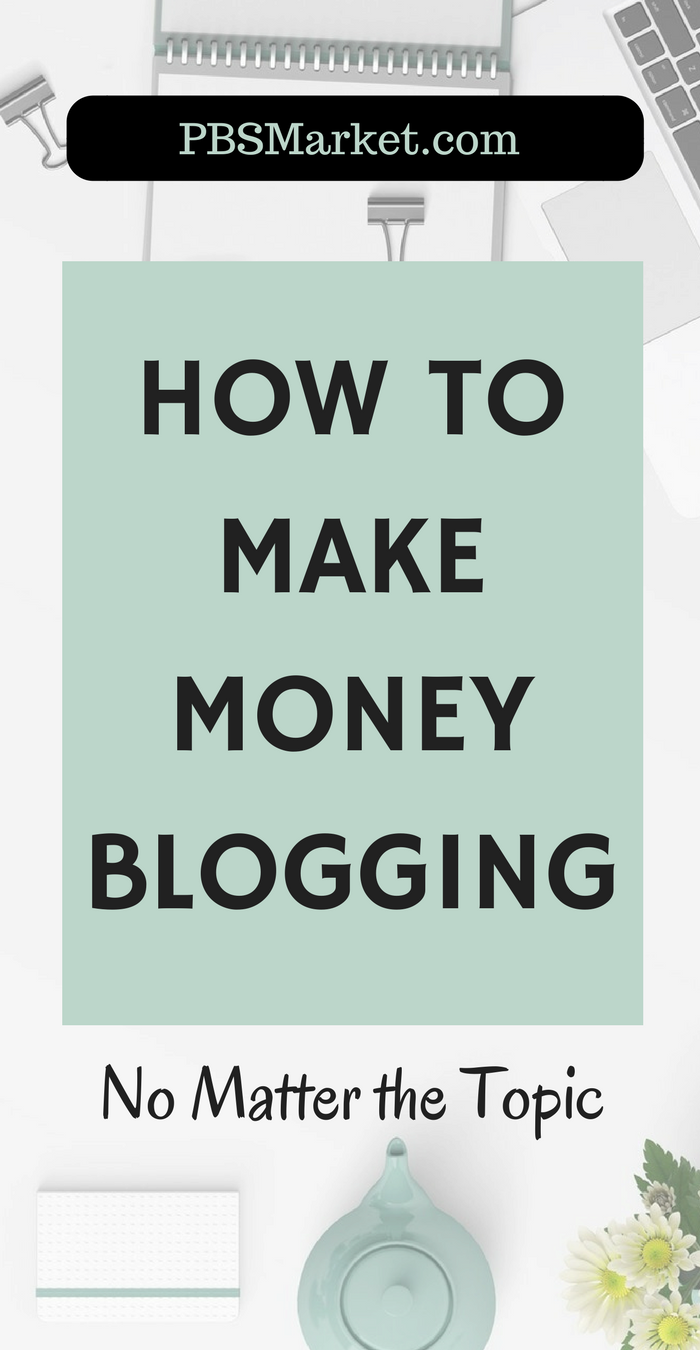 Note: This page contains affiliate links, which means that if you buy something using one of the links below, I may earn a commission.
How to Make Money Blogging
Choose Your Niche
You must first decide what you want to blog about.  Choose a topic that you are passionate about as you will need to post a large number of engaging articles to your blog.  The possibilities are truly endless when it comes to choosing a topic for your blog.  Some common blog niches include photography, travel, fashion, family, kids, relationships, makeup, and fitness just to name a few.
Choose Your Domain Name & Host
In order to display your blog on the internet, you will need a domain name and a host.  Your domain name is your address on the internet.  They appear in the form "yourblog.com".  A web host is a company that provides you with your blog site.  Although this sounds quite technical, it is pretty painless to purchase your domain name and sign up for your hosted blog site.
When choosing your domain name, choose a name that represents your niche (or topic).  Your domain name should be catchy and easy to remember.  You will need to come up with a domain name that is not already owned by someone else.  Come up with multiple options when brainstorming for your perfect domain name.
If you would like to get started quickly, click here to visit my recommended blog host.  There are even options that will allow you to get your domain name free.
Related Post:  How to Get a Domain Name – Domain Name Registration
Related Post:  How to Start a WordPress Blog
Do Your Research
Blogging is something that anyone can do, however, this does not mean that it is simple.  Although you will be writing on topics that you a familiar with, it is important that you study the art of blogging.  Learn from experienced bloggers that are successful in providing interesting content that engages their readers.  You can find blogger resources by using Google, on Facebook in groups, and on Pinterest.
Provide Valuable Content
The content provided in your blog is one of its most important features.  In order for your readers to remain loyal and continue reading your blog posts, you must provide them with interesting content.  Readers like to be engaged with content that is true to the topic that is presented.  You should also include pictures that portray your topic to add decoration to your posts.
Monetize your Blog
Monetizing your blog means adding methods to make money to your blog.  This usually consists of selling your own product, selling an affiliate product, or adding Pay-Per-Click (PPC) ads to your blog. Google AdSense is one of the easiest and fastest ways to include Ads on your blog.  You make money when your readers click on your AdSense ads.  The more readers you have, the more ads will be clicked and the more money you will make.
Related Post:  How to Find Affiliate Products to Sell
Drive Traffic to your Blog
Now that your blog is all set up, you are providing valuable content, and your blog is monetized, all that is left is driving traffic to your blog.  Tell your friends and family about your blog on Facebook, Instagram, Twitter, Snapchat, and Pinterest.  You should also research ways to optimize your blog so that you can be found in search engines like Google.
Related Post:  How to Promote Your Website or Blog
Now that you know that you can make money blogging, what's next?  Click here to learn how to start your first blog!
Thanks for reading!
I would love to hear your thoughts.  Leave a Comment and tell me what you think. 🙂
Like, Share, Tweet, & Pin this Post…