Starting a new blog is exciting.  There is so much to learn and so many content ideas that you just want to get into posts.  With so much to focus on it is understandable that new bloggers make a few common mistakes.  In this post, I'm going to discuss 6 mistakes new bloggers make and how to fix them.
Note: This page contains affiliate links, which means that if you buy something using one of the links below, I may earn a commission.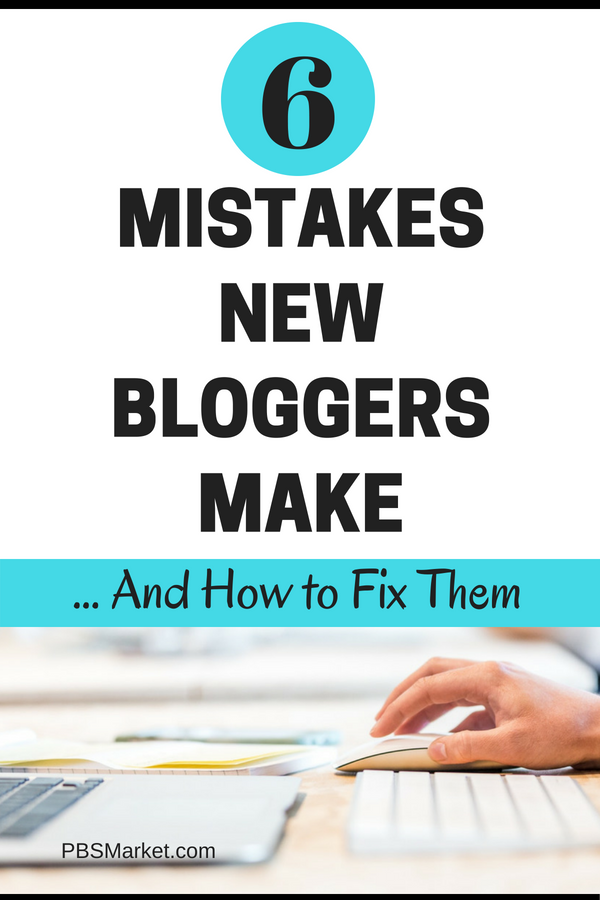 Choosing a Web Host
Before I dive into the mistakes that I see most new bloggers make, I want to spend a little time on choosing a web host.  When just starting out this can be a confusing decision to make.  If you are thinking about starting a new blog you have asked yourself:
Should I use a free platform like Blogger or WordPress.com?
Why should I pay for hosting?
What is WordPress hosting?
What Hosting Company should I choose?
These are all valid questions. Let's get you some answers…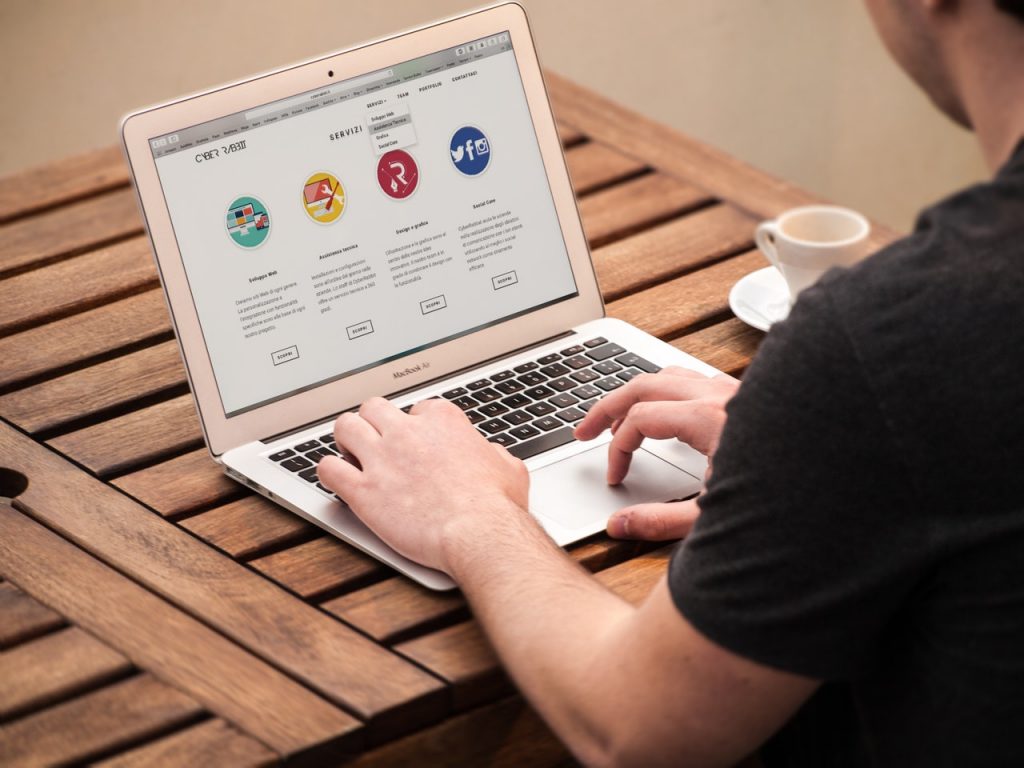 Should You Use a Free Blog Platform?
When deciding if you should use a free platform or pay for hosting it will depend on your reasons for starting your blog.  If you are blogging as a hobby or if you want to share your personal experiences with anyone who will listen, a free platform will serve your purpose.
However, if you are starting your new blog as a business and you want to make money with your blog (monetize), it is best that you choose to self-host.  This means that you will select a paid hosting provider. Free blogging platforms have rules that will restrict what you can add to your blog.  For example, you are not allowed to monetize your blog if you are using the free WordPress.com platform.
What is WordPress Hosting?
When a hosting provider advertises that they have WordPress hosting, this means that they provide you with preinstalled tools to manage a WordPress site.  The better hosting companies will install WordPress for you as well as help you with many technical WordPress maintenance tasks like updating to new versions.
What Hosting Company Should You Choose?
You should choose a hosting company that is reliable, has fast servers, and responsive customer service.  As a new blogger, you will need to depend heavily on your hosting company to keep your blog up and running smoothly.  You also need them to be available to assist you with any problems you might encounter.
My recommended web host for new bloggers is SiteGround.  They are reliable, secure, fast, and very customer focused. Another great thing about SiteGround is they are very affordable.  You can get all the features you need for your blog for roughly $3.95 per month.  I recommend that new bloggers pay for their hosting for the entire year, as this gets the hosting cost out of the way and allows you to focus on more important aspects of your blog.
If you are currently on a free platform, I recommend checking out SiteGround WordPress Hosting right now.  You will have more control over your blog and it's future.
6 Mistakes New Bloggers Make (And How to Fix Them)
Here are 6 of the most common mistakes that new bloggers make.  And even more importantly how you can fix them.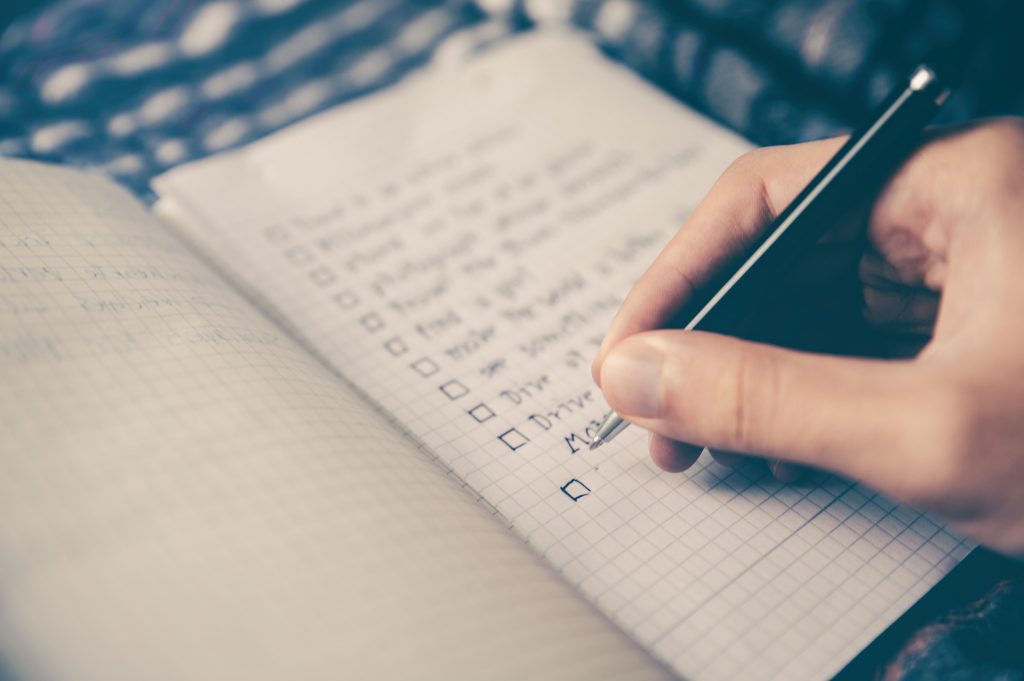 (1) Not Updating Permalink Structure
One of the most common mistakes that I see new bloggers make is not adjusting the permalink structure for their blog URLs.
So, what the heck is a permalink?
A permalink is a static URL that points to your blog post.  For example, the permalink to this post is:
https://pbsmarket.com/mistake-new-bloggers-make/
When you first set up your blog in WordPress, it has a default permalink structure that looks something like this:
https://pbsmarket.com/2018/08/13/mistakes-new-bloggers-make/
You will notice that in the permalink for this post I have removed the year, month, and day from the permalink structure.  This was done for two main reasons. First, it is better for search engine optimization that the permalink for your blog posts consists mainly of the keywords related to your blog content. I'll talk more about this later.
Second, it is better to not include dates in your permalinks as it can make your content appear outdated.  Your goal should be to post content that is evergreen.  This means the content remains relevant no matter how old it gets.  Readers are more attracted to fresh content, therefore you do not want old dates in your URLs.
How to Change Your Permalink Structure in WordPress
Here is a video tutorial showing how to update your permalink structure in WordPress.
(2) Not Using H1 & H2 Headers
Another very common mistake I see new bloggers make is now using headers in their blog posts.  Headers are important for two reasons.  They make your writing visually appealing by breaking up text with larger text that highlights the main topics of your post.  Headers are also important to search engines.  Headers help search engines determine what your blog post is about.  They are a key element to on page search engine optimization.  Again, I'll talk more about search engine optimization later (so stick around).
Here is an example of Heading 1 and Heading 2 text.  Keep in mind that the font and size of the heading may be different for your blog.  Heading font and size is determined by your blog's theme.

Source: 15 Ways to Make Extra Money Before Christmas
(3) Not Adding Spacing Between Text
This one might seem a little picky but if you put yourself in the reader's role it becomes very important.  I see blog posts from many new bloggers where they add text to the page in a continuous fashion with no sectioning into paragraphs.  This produces a very poor experience for the reader.
Have you ever gone to a blog post or even an email that had a large amount of text with no spaces?  If you are anything like me, you instantly lose interest in wanting to read it.  Breaking up text into separate paragraphs not only separates your thoughts into readable snippets, it subconsciously makes it easier to read a long post.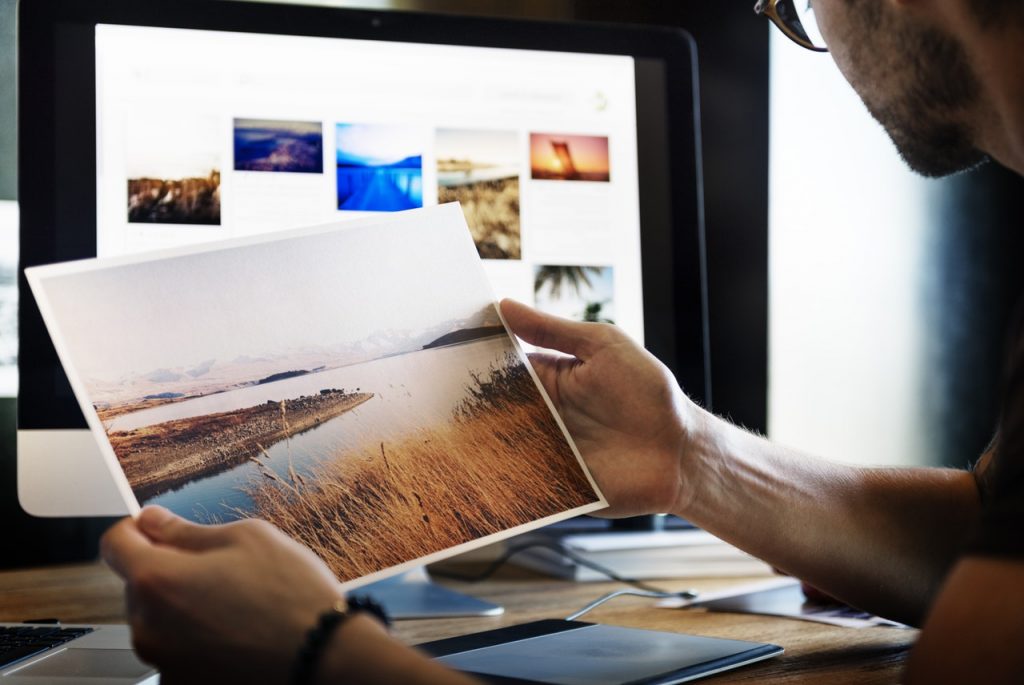 (4) Not Using Images
Not using images is another mistake that new bloggers make.  It is easy to get caught up in the words that you want to put in front of your readers.  It is important, however, to give your users a good visual experience while they are reading your words.
Images serve many purposes inside of a blog post.  They add an exciting visual to the thoughts you are trying to put across.  They also help break up text which makes the reader more apt to make it through a long piece of content.
When finding images for your blog posts be sure that you are using properly copyrighted images.  You can not simply do a Google search and choose any image you find.  You can find high-quality free stock images on sites like Ivory Mix, Pexels, Pixabay, and Unsplash.
One word of caution.  It is best to use high quality, static images.  Using animated images can be distracting to your readers.  They can also make your content feel immature.  There are times with a great animated image just fits perfectly.  When this situation occurs, by all means, go with it.  Just be careful not to go overboard.
(5) Blog Not HTTPS Enabled
Many new bloggers are not aware that their blogs should be https enabled.  Https is the secure version of http.  The "S" in https actually means secure. This is the beginning portion of ever website URL.
Let's look at an example.
Here is a screenshot of the URL from another post on Healthy Wealthy Skinny took from my Chrome browser.  You will notice that the URL begins with "https" and the browser is indicating that the URL is "Secure".
Why would you use https?
Enabling https on your site lets your readers know that your site is safe and secure to visit.  If you are doing any e-commerce on your site this is a must have to ensure your visitors that their private information is safe.
Https enabling your site can be simple if you use a hosting company like SiteGround.  They offer free SSL Certificates and you can https enable your site in just a few clicks from your control panel.
Enabling https on your blog is also good for search engine optimization.  Google has actually announced that having an SSL Certificate is the easiest thing site owners can do to boost SEO ranking.  No more putting it off until later.  Let's talk about SEO.
(6) Not Implementing Basic SEO Techniques
I've mentioned Search Engine Optimization a couple of times now.  That's because it is very important to the success of your blog.  Search Engine Optimization or SEO is the process of optimizing your blog posts so that they appear in the top results of Google and other search engines like Yahoo and Bing.  This is important because the higher you rank, the more visitors you get to your blog.  These visitors will then be converted into sales and engagement.
SEO can be a complicated subject, however, there are SEO basics that every new blogger should practice.  These include optimizing your permalink structure, using headers, utilizing optimized images, and https enabling your site.  There are also a few other SEO techniques that you should be using with every post you publish.
If you are new to blogging and SEO, I recommend reading SEO Basics: New Bloggers Guide to SEO.  Hope over and bookmark it now so that you can refer to it as you create your new blog posts.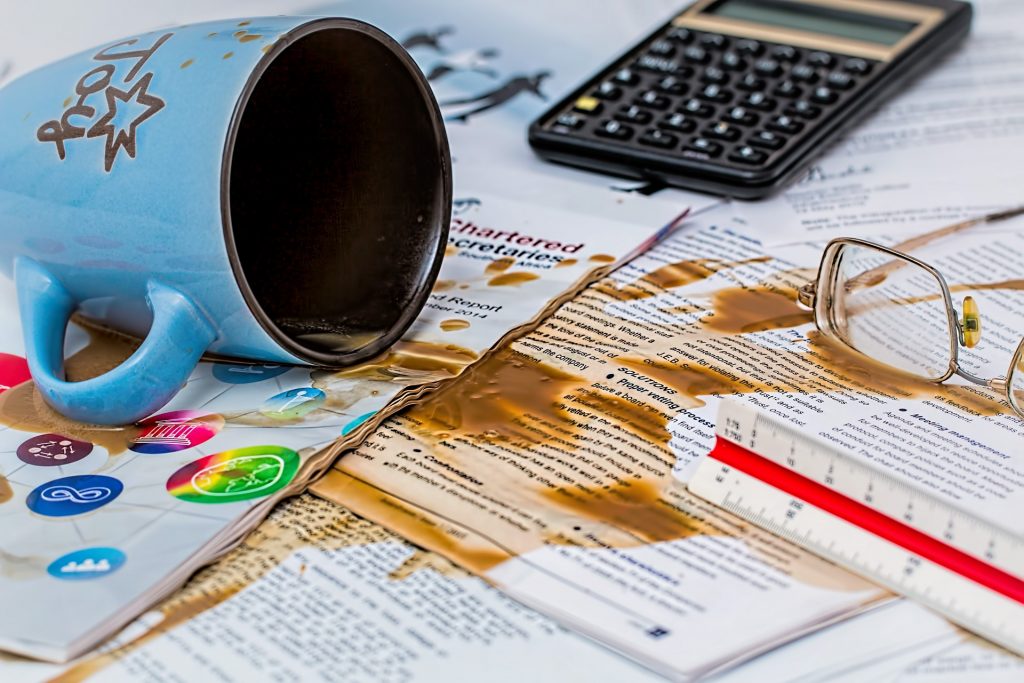 Have You Made These New Blogger Mistakes?
If you have made any of the mistakes listed above don't feel bad.  These are mistakes that most new bloggers make.  It is a good time to fix these mistakes while your blog is still new. It can be time-consuming to change things like your permalink structure after you have published a lot of posts.  However, it can be done.  It's never too late to SEO your blog posts.  In fact, it should be a continuous activity to ensure you maintain high rankings.
Set aside some time to go through each of your blog posts and correct any of these mistakes that you encounter.  Your readers will thank you and you will start to notice increase new and return traffic to your blog.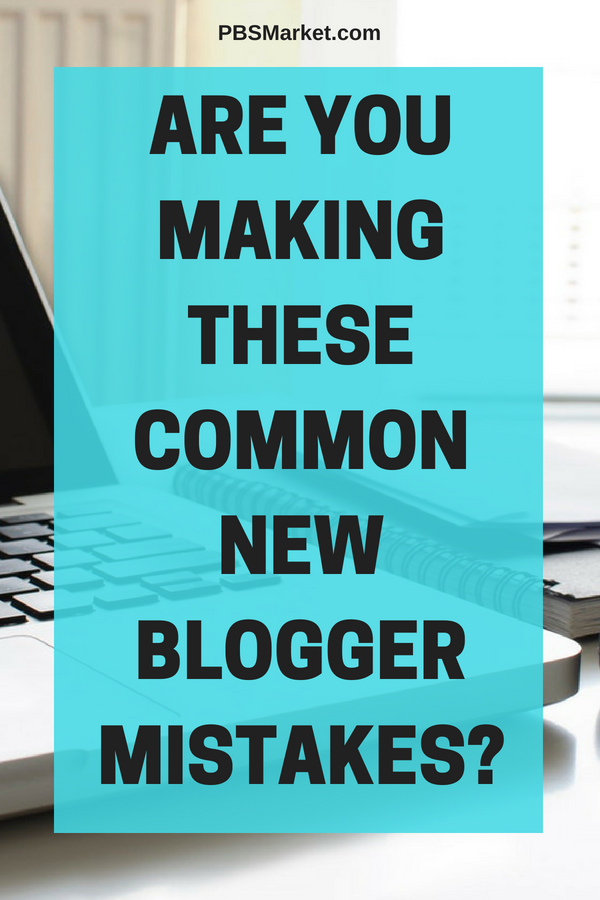 Leave a comment let us know if you have made any of these mistakes.  If you are an experienced blogger, share some of the common mistakes that you see new bloggers make.  Be sure to tell them how to fix them.
Like, Share, Tweet, & Pin this Post…