Affiliate Marketing is one of the most popular ways to monetize a blog.
It is one of the quickest ways for new bloggers to start to make money online in 2019. Affiliate marketing is on the rise with new and exciting trends revealing themselves.
With the right affiliate marketing strategy, you can make money without having an extreme volume of traffic coming to your site.
In this blog post, I'm going to tell you how to monetize your blog with affiliate marketing in 2019.
Note: This page contains affiliate links, which means that if you buy something using one of the links below, I may earn a commission.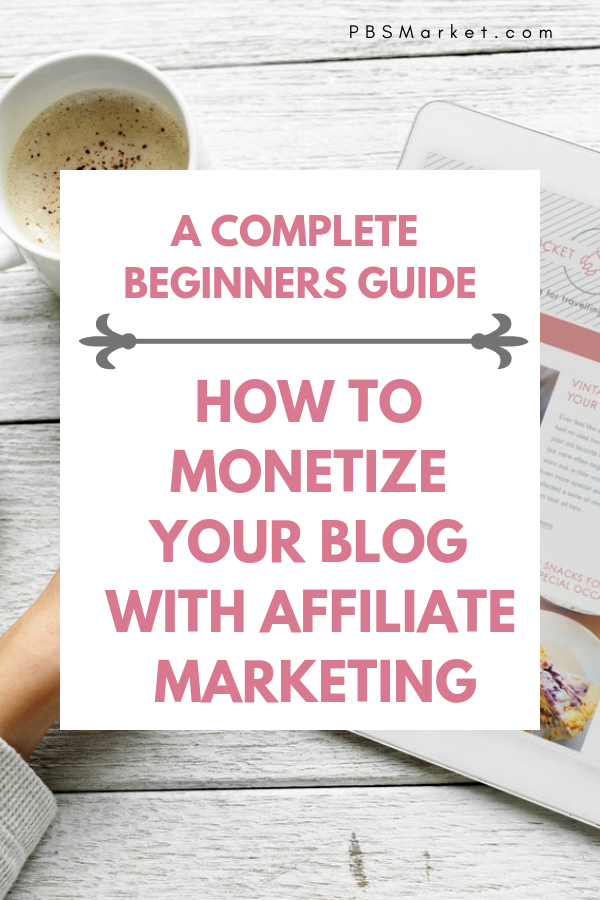 Affiliate Marketing:  How to Monetize Your Blog
I don't know about you but I really hate it when a blog post just gives me high-level information on a topic that I am trying to learn.  My goal on PBSMarket.com is to not only explain a topic but to also give you actionable steps that you can use to implement what you've learned.
This blog post will cover the following topics:
Contents
  What is Affiliate Marketing and How Does it Work?
  How to Make Money with Affiliate Marketing
  Important Features of Affiliate Programs
  How to Find Affiliate Products
  How to Add Affiliate Links to Your Blog
  Action Plan: How to start affiliate marketing
What is Affiliate Marketing and How Does it Work?
Affiliate Marketing is selling another persons or company's product and receiving a portion of the sale as a commission.  The goal of affiliate marketing is to promote other people's products and to earn a portion of the money from each sell.
The more people that you get to purchase the product, the more money you make.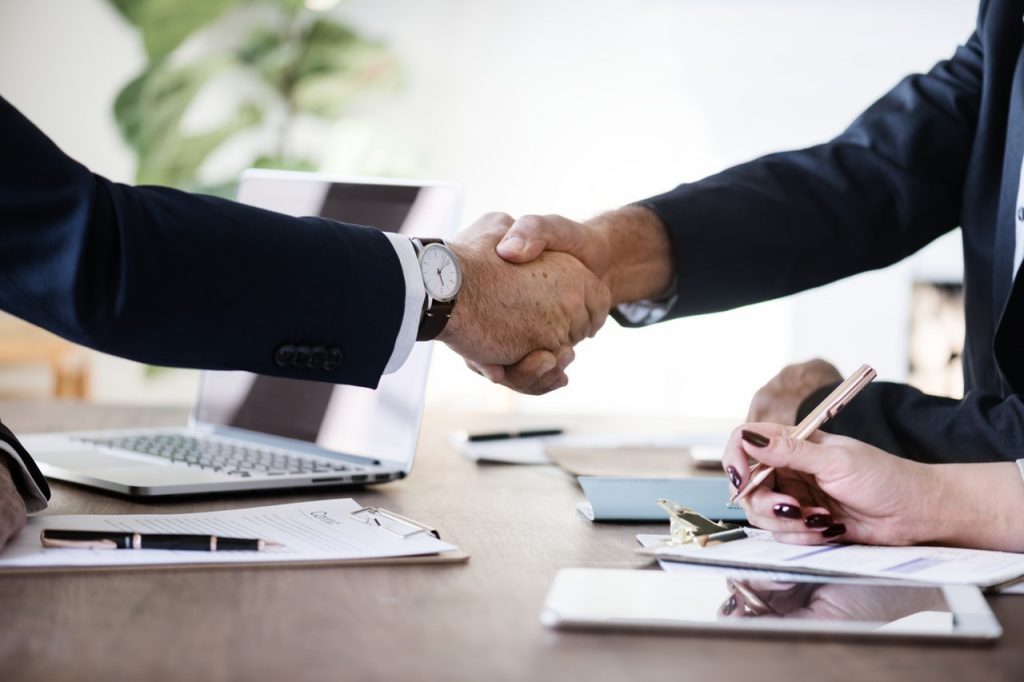 How do you become an affiliate marketer?
Affiliate Marketers are people who promote other people's products.  To become an affiliate marketer you must sign up for an affiliate program.
Once accepted to the program you will be given the tools you need to market the available affiliate products.
How much money can you make from affiliate marketing?
The amount of money that you can make from affiliate marketing depends totally up to you.  There are affiliate marketers that make over $50,000 per month.
However, there are others who barely make $50 per month.  Again, this totally depends on your level of dedication to learning how to be the best at affiliate marketing.
Do you need a blog for affiliate marketing?
You do not need a blog for affiliate marketing.  However, blogging is an excellent way to promote affiliate products.
Other methods of promoting affiliate marketing products include Social Media, YouTube, and Email Marketing.  The most successful affiliate marketers use a combination of these methods.
How can I learn affiliate marketing?
The best way to learn affiliate marketing is to learn from those that are successful at it.  This includes studying the blog posts of other bloggers and investing in training courses or other resources.
How to Make Money with Affiliate Marketing
At its core, affiliate marketing consists of promoting affiliate products by getting your affiliate links in front of the right people that would want to purchase the product.
There are multiple ways to accomplish this task.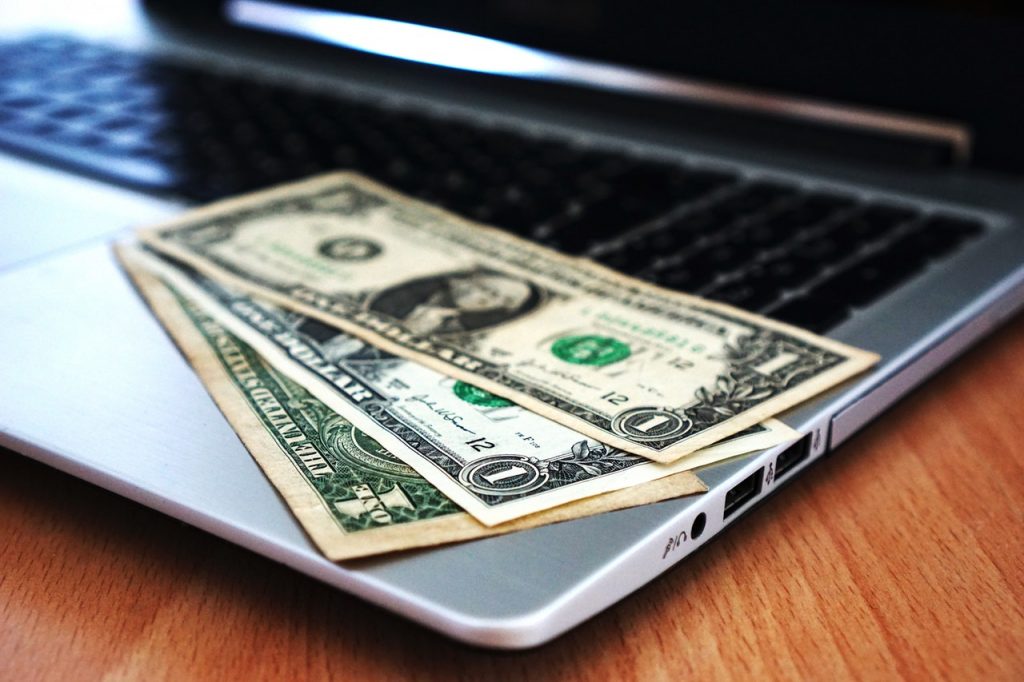 Blogging Affiliate Marketing Strategy
Write Blog Posts:  This method consists of writing blog posts and including affiliate links to relevant products within your post.  This works best when your links are incorporated into the post naturally and not is a manner where it looks like you are trying to sell a product.
If you are writing a post about Awesome places to take your baby in Spring, might easily mention your favorite stroller or baby bag.  In this example, you would add your affiliate links to a stroller and baby bag.  If someone purchases these items using your link then you make money.
Tutorials:  Teaching someone to use a product is also a great opportunity to market affiliate products.  Tutorials can be in the form of blog posts or videos.
If a person is viewing your tutorial it is safe to say that they are interested in the product. Have you noticed that most tutorials that you watch on YouTube contain links to the product being reviewed and related products?
These links are normally affiliate links that allow the person that created the tutorial the ability to make money as an affiliate of the product.
Reviews:  Reviews are another great way to promote affiliate products.  Like tutorials, reviews can be in the form of a blog post or a video.
In a review, you talk about one product and you give your honest opinion of that product.  If you liked the product and gave it a favorable review, it is safe to say that some of your readers or viewers might want to purchase that product as well.
By including your affiliate link in your review, you can make money each time someone makes a purchase.
Email Affiliate Marketing Strategy
Add to Email Marketing:  If you have a blog you should definitely have an email list.  Your email list is full of people who you know are interested in your blog niche.
This also means that they are interested in products related to your niche.  Your email list broadcasts are a prime location to market your affiliate products.
Let's say your blog niche is gardening.  Because you have a well-attended email list you send them an email once a week.
In your weekly email, you can include your weekly top pick gardening tool.  You can use an affiliate link to this gardening tool and when someone purchases the tool you make money.
Important Features of Affiliate Programs
Affiliate programs come in many shapes and sizes.  It is important to know some of the features of affiliate programs to help you choose the program that is right for you.
Commission Structure – Affiliate programs payout using various structures.  Some pay a flat rate for each sell while others pay a percentage.
You will also run into programs that pay on a tiered structure.  In this structure, you might receive a certain commission for the first 5 units sold and then another commission for any sells after that.
Commission Percentage – The commission percentage is the percentage of the selling price that will be paid to you on each sell.  This will vary depending on the program.
When considering the commission percentage it is important to note both the percentage and the selling price of the product.
Second Tier Commissions – Second tier commissions are when you are paid for the sale of the initial product and you also receive a commission on any sales from people you have referred that become affiliates.
Cookie Duration – A cookie is a piece of code that is saved to a browser that saves certain information about the visitor.  Affiliate programs use these cookies to track visitors who have clicked on your affiliate link.
Cookie duration is the amount of time the cookie is stored on the visitor's browser. Cookie duration is important because people may not purchase a product the first time they click on the link.
The cookie will ensure that even if the visitor leaves the product site and comes back at a later time you will still be credited for the sale.  The longer the cookie duration, the better it is for you as the affiliate.
How to Find Affiliate Products
There are tons of affiliate products just floating around and waiting for you to come sell them.  No matter what blog niche you are in there is an affiliate product out there for you.
There are even affiliate programs that pay up to $8000 per sale!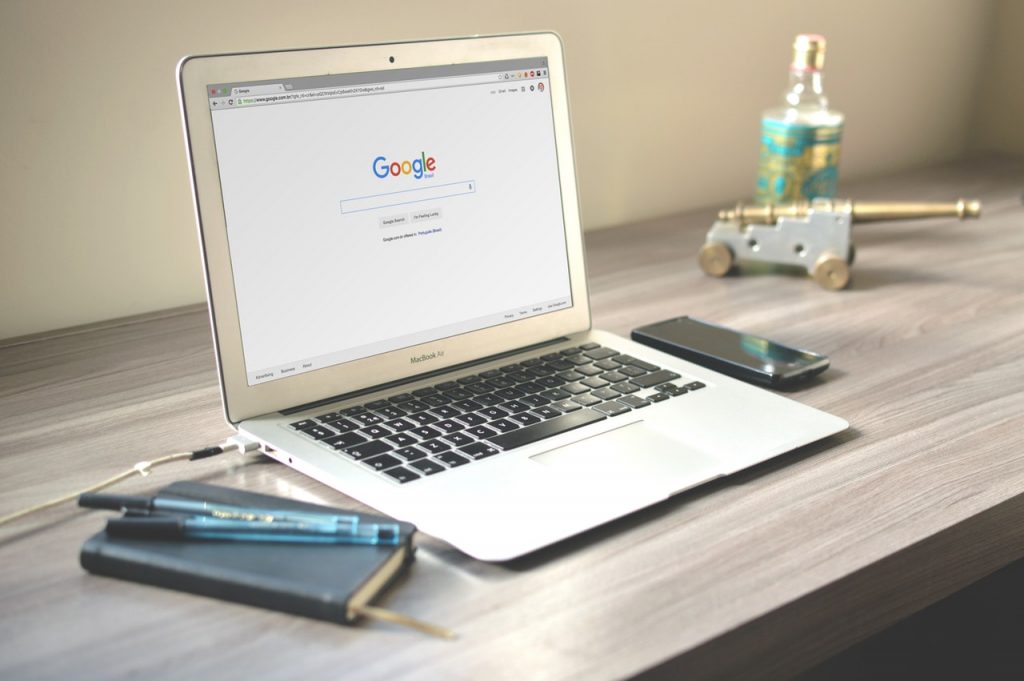 Affiliate Networks
Affiliate networks are comprised of a large number of affiliate marketing companies.  These are great places to find products as they present you with a wide range of options in one place.
Some of my favorite affiliate networks include:
Affiliate Programs for Beginners
Some of the best affiliate programs for beginners are those for products that you use on a daily basis to run your blog.  These programs are normally easy to qualify for as you are already a customer utilizing the product.
It also helps that you can give an honest review or write a detailed tutorial because it is a product that you use.
Here are a few affiliate products that I promote because I use them on a daily basis:
Best Affiliate Marketing Programs for Bloggers
Here is a listing of affiliate programs that are perfect for bloggers.  They are designed to work for bloggers in any niche.
Affiliate Marketing Amazon
I've saved one of the best and most popular affiliate programs or last.  Amazon!
Amazon is a very easy affiliate program to join and they literally have a product for everyone.  The Amazon affiliate program allows you to make a commission on a wide variety of products that are sold on the Amazon site.
The best part of being an Amazon affiliate is that you are selling products from a brand that people know and trust.
Related Post:  How to Find Affiliate Products to Sell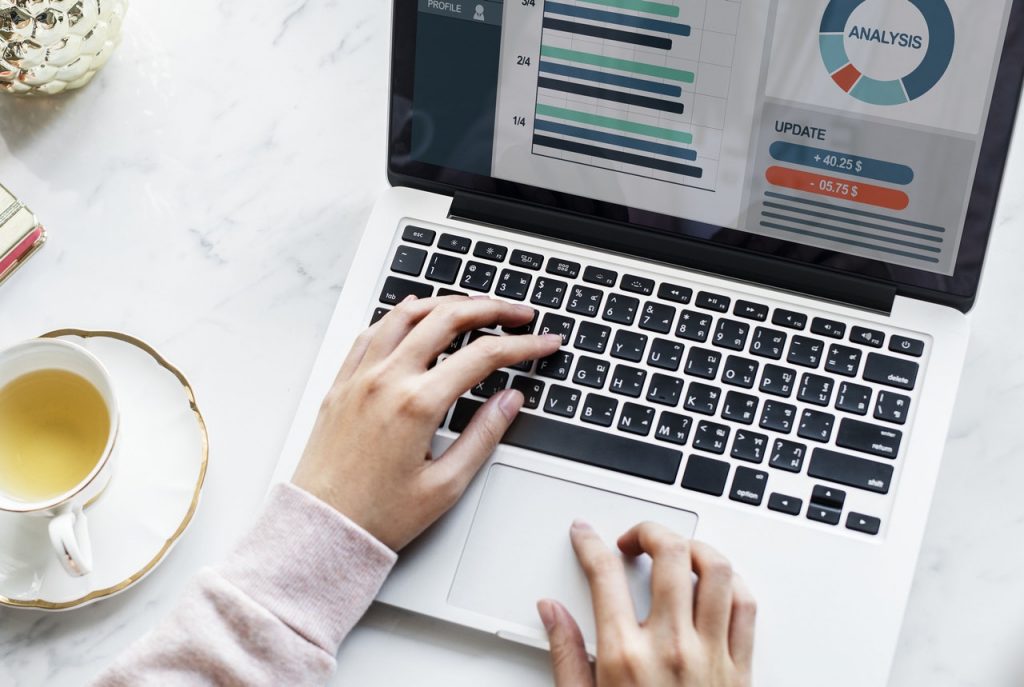 How to Add Affiliate Links to Your Blog
Once you join an affiliate program you will be provided an affiliate link.  Your affiliate link is a URL or web address that points to the product you are selling.
Affiliate links are coded in a special way so that credit can be given to the person who owns the link.  Your affiliate link is your key to making commissions from the affiliate products that you promote.
Affiliate links can be placed on your site in various formats.  Here are a few examples.
A simple text link inside of your blog post
An image which includes your affiliate link
A banner ad
There are examples of each of these types of affiliate links in this blog post.
Can you spot them?
Where you place your affiliate links is a very important aspect of your affiliate marketing strategy.  Marketers have spent large amounts of time and energy trying to determine the best places to include their affiliate links to yield the highest conversions.
Note:  A conversion is when a visitor completes an action that you want them to complete.  In this case, you want your visitors to click on your affiliate link and make a purchase.
Here are a few best practices when it comes to the placement of your affiliate links:
Place your most important links toward the beginning of your post.
Incorporate your links into the natural flow of your writing
Include only relevant links
Use linked images when possible
Action Plan: How to Start Affiliate Marketing
Now that you know all about Affiliate Marketing it is time to put what you have learned in action.  The action plan below assumes you have already set up your blog.
If you have not set up your blog use the button below to have this post emailed to you as a pdf.
This will allow you to stop here and sign up for my free email course that will help you set up your blog in as little as 5 days.  In this course, I will guide you through choosing your blog topic all the way through writing your first post.
Sign up here:
ADD_THIS_TEXT
Action Plan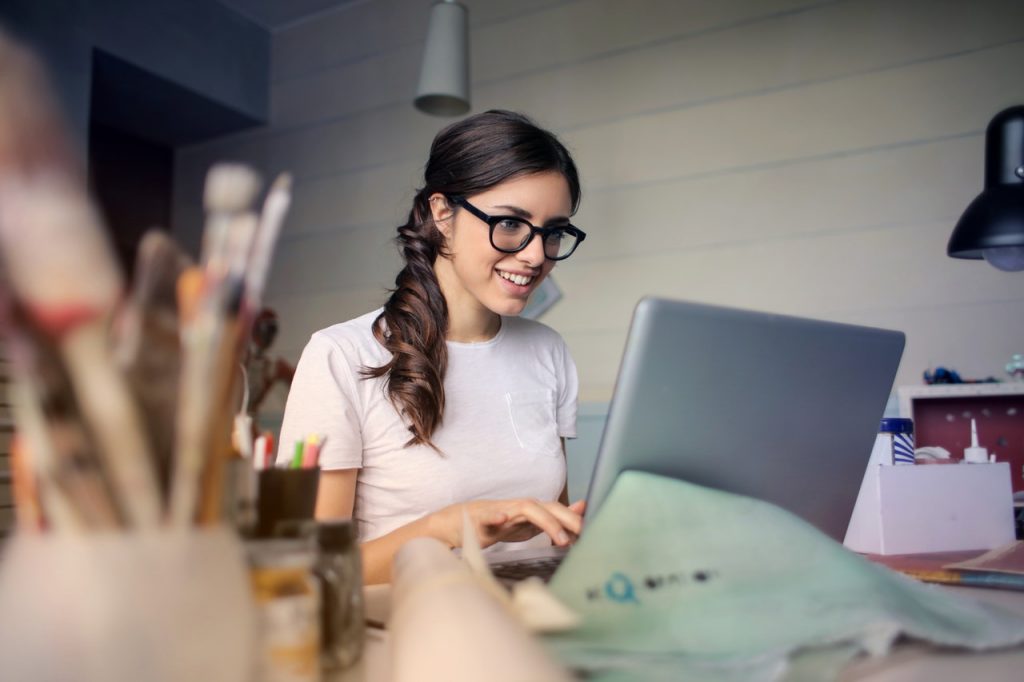 Once you have set up your blog return to this section of your downloaded pdf of this post and follow this action plan:
Step 1:  Sign up for one or more of the affiliate networks/programs/products described above.
Step 2: Choose 5 of your favorite products and write a blog post that reviews each product.
Be sure to choose a product that falls into your blog niche.  Focus on one affiliate product in each post, unless your post covers a topic that would allow you to promote a range of products.
For example:  In this blog post I talk about how the Amazon Alexa can improve your life.  Amazon has multiple versions of its Echo product so you will notice that I have included Amazon links to each of those products.  This is anhttps://healthywealthyskinny.com/ways-alexa-can-make-life-easier/ example of having multiple affiliate links to a group of related products.
Step 3:  Publish each post in the desired cycle for your blog (daily, twice a week, weekly etc.)
Step 4:  After each post is published, promote it on your various social media channels to bring traffic to the post.
Related:  How to Promote Your Website or Blog
Step 5:  Track your conversions for each affiliate link.  Some affiliate programs will provide reporting which will show you your conversions.  If this is not available you can use link tracking software like ClickMagick.
Step 6:  If your conversions are not as good as you would like them to be, make changes to your affiliate links and track for improvements.
Thanks for Reading!
Do you have any great affiliate programs to share or affiliate marketing tips?  Leave a comment below.
Blogging takes a community and I would love for you to share.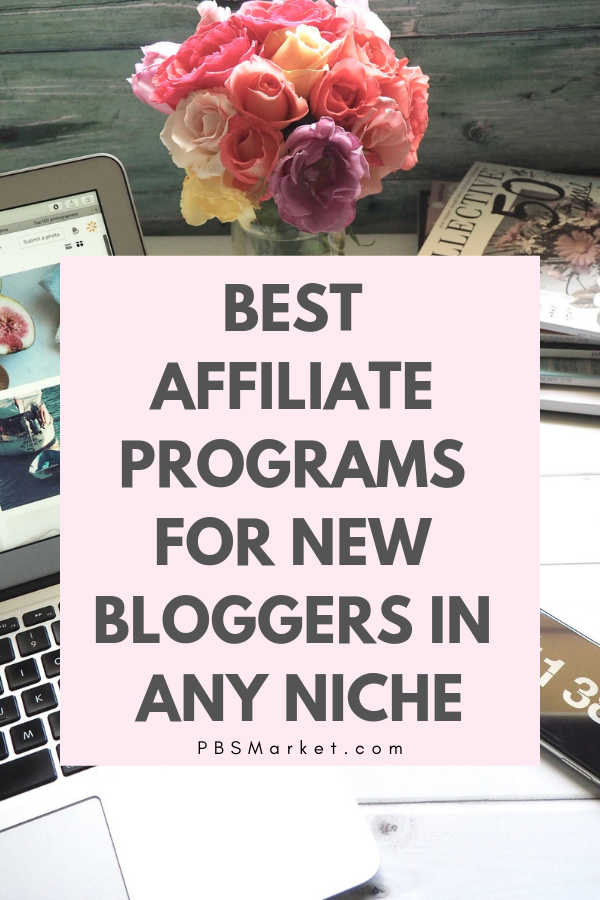 Like, Share, Tweet, & Pin this Post…